The First Law of Branding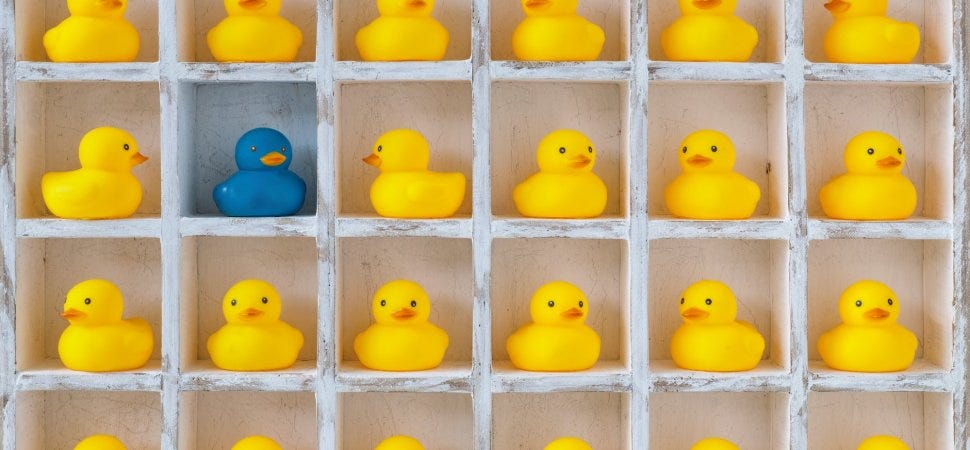 Branding is a complicated and long-term process. Yet some think it's as simple as naming their company, thinking, "Well, I named my taco truck 'Gringos' because I'm white and tacos fucking rule. Branding!" Unfortunately for you—and your racist tacos—branding is a far more challenging endeavor. I'm here to help get you started.
A brand name is nothing but a word in the mind. A proper noun. It is the perception of that noun—the thoughts and feelings the word evokes in the mind of a consumer—that makes a brand. It's a culmination of all the products, services, cultures, actions, press releases, reputation, and so on, associated with that noun. Therefore, your brand is not what you say it is; it's what they say it is.
I know….it's a lot to consider. So where do you start in creating your brand?
From a business point of view, branding your product or service is a lot like branding on the ranch. Such a process is designed to differentiate your product amongst all the other cattle on the range, even if all the other cattle on the range look pretty much alike.
Successful branding campaigns are based on the concept of singularity. The objective is to create in the mind of the customer the perception that there is no other product on the market quite like your product. Yours is different than the others. Your product is unique.
Can a successful brand appeal to everybody? No. The concept of singularity makes is impossible for any one brand to have universal appeal. For example, some people love Apple products with a cult-like admiration, while others struggle with the urge to slap every loser wearing an Apple Watch.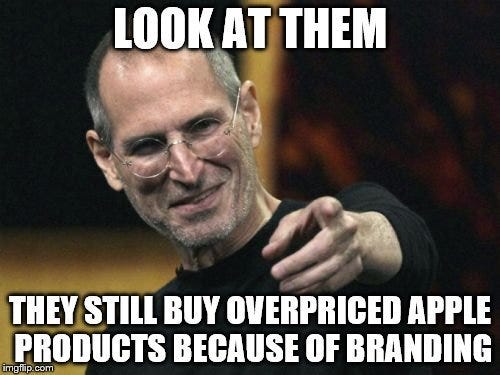 (For the record, I'm typing this article on a MacBook Air. I love you, Steve!)
Yet, many feel that they would be better off using conventional marketing strategies such as broadening the base, widening the appeal, and extending the product line. The problem, however, is that the same forces that try to increase a company's market share are also the forces that undermine the power of the brand.
Expansion and line extension can undoubtedly increase sales, but only in the short term. In the long run, they usually lead to a weaker brand resulting in decreased market share, decreased sales, and a lot of unused taco meat.
Conventional marketing is based on selling when it should be based on branding. Marketing is not selling. Marketing is building a brand in the mind of consumers. If you can build a powerful brand, you will have a powerful marketing program. If you can't, then all of the advertising, fancy packaging, sales promotion, web designs, and public relations in the world won't help you achieve your objective.
Which leads me to the lesson of this article—the first law of branding.
The Law of Contraction
A brand becomes stronger when you narrow its focus.
The power of a brand is inversely proportional to it's scope. If you want to build a powerful brand in the minds of consumers, you need to contract the brand, not expand it.
Go to any small town USA and you'll find two things: a coffee shop and a delicatessen. In larger cities, it's almost laughable how many of each there are, with practically one on every street corner.
So what can you find to eat in a coffee shop? Everything.
Breakfast, lunch, dinner. Pancakes, muffins, bagels, sandwiches, pie, ice cream, smoothies, and, of course, coffee.
OK, how about in a deli? Fucking everything.
Soups, salads, hot and cold sandwiches, three types of roast beef, four types of ham, and five types of cheese. Don't even get me started on breads. Hard rolls, soft rolls, hero rolls, croissants, bagels, wraps, and a fucking wall of different potato chips, corn chips, and pretzels. Muffins, doughnuts, cookies, candy bars, ice cream, frozen yogurt. Beer, soda, water, coffee, tea, soft drinks of all varieties. Newspapers, cigarettes, racy magazines.
Every delicatessen prides itself on offering everything a human being could possibly need aside from love and spiritual transcendence.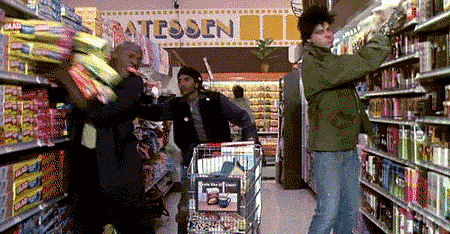 Who had the smarts to break away from this coffee shop/deli product superfluity? How about two little companies you may have heard of—Starbucks and Subway.
When Howard Schultz started his brainchild, in an incredible burst of business creativity, he opened a coffee shop that specialized in, of all things, coffee. In other words, he narrowed the focus. Today, Starbucks is a rapidly growing chain with a market cap of $78 billion!
What did Fred DeLuca do with his sandwich shop? He narrowed the focus to one type of sandwich—the submarine sandwich. He then called his chain Subway, a great name for a store that just sold submarine sandwiches. No consumer could forget it. Moreover, when you only make one type of sandwich, you get pretty damn good at it.
The average McDonald's has sixty or seventy individual items on the menu. Half of their employees are immature teenagers foolishly tasked with handling an increasingly complex operation. And people wonder why the food and service aren't as good as when McDonald's just served hamburgers, fries, and soft drinks. (The original McDonald's menu had just eleven items, including all sizes and flavors).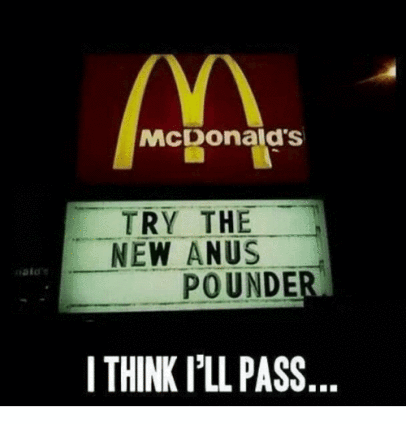 Good things happen when you contract your brand rather than expand it. Namely, you dominate your category. Microsoft has 90 percent of the worldwide market for desktop computer operating systems. Intel has 80 percent of the worldwide market for microprocessors. Coca-Cola has 70 percent of the worldwide market for cola. And in order to dominate a category, you must narrow your brand's focus.
Why then do most marketers want to expand their brand?
People look at successful companies and are led astray. They assume that companies are successful becausethey are expanding. (Starbucks, for example, has since gotten into everything from bottle drinks to food.)
But let's focus on you for a moment. Let's say you want to get rich. Now ask yourself: Can I get rich by doing what rich people do?
Rich people buy expensive houses and take expensive vacations. They drive Rolls-Royces and wear $10,000 Rolex watches. Would doing all these things make you rich? Fuck no! Quite the opposite, in fact.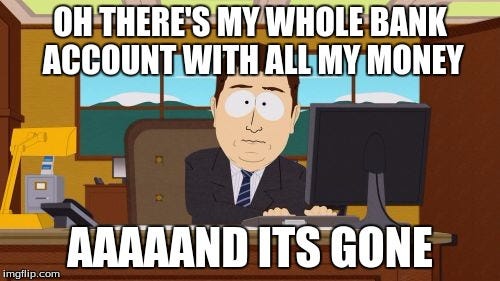 People search for success in all the wrong places. They try to find out what rich and successful companies are currently doing and try to copy them.
What do rich companies do? They buy Gulfstream jets. They run programs like leadership training and total-quality management. And yes, they line-extend their brand. Will buying a Gulfstream G650 for a cool $65 million make your company successful? Unlikely. Will extending your brand? Just as unlikely.
If you want to be rich, you have to do what rich people did before they were rich—you have to find out what they did to become rich. If you want to have a successful company, you have to do what successful companies did before they were successful.
As it happens, they all did the same thing—they narrowed their focus.