Why I believe in themes over goals
and my first weekly notes.
Hey friends,
Excited to see the inside of your inbox. A lot of weird shit in here, but I'm happy you subscribed to Coffee Notes — my weekly email on the musings of a solitary socialite.
This is my first ever letter, so while I'm completely mortified by the fact that people not named 'Mom' are reading this, I'm very much looking forward to the experience.
Welcome, and I hope you enjoy this week's issue!
---
Adulting is hard.
Every day, you're presented with decisions that force you to choose an action while negotiating all the expectations of being an adult, the inner desires of your lazy alter ego, and all the obligations you've committed to, knowingly or not.
This shit ain't easy.
It's why some of us never seem to mature and advance in life while others continuously level up because when they're presented with the hard reality of adulthood, they choose the short-term over the long-term.
Bottom line: we choose easier defaults over harder behavior change.
This week, I want to explore something different than my content thus far, partly because 1) the piece I'm working on isn't finished yet, and 2) I'm currently navigating this challenge myself and writing about it serves as a kind of cathartic reminder.
I know, I'm very selfish.
But there is one tool I've tried to employ this year that has been helpful in charting my own course toward self-improvement and fulfillment.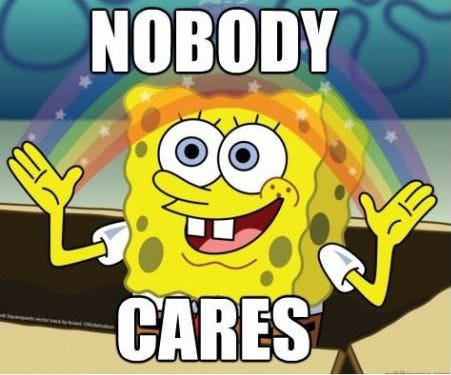 Well, it's themes!
Themes provide guidance
I really hate resolutions. They never work and inherently make us feel worse about our current selves. They're just dumb. Don't do them.
Goals are aspirational and can be helpful in business and in life. The issue with goals is that they're not great for sustainable habit formation and behavior change.
Once a goal is accomplished (or let's be honest, more likely failed, miserably), the will to start again on an even greater endeavor is hard to summon, as the willpower bar in your personal RPG has been depleted working toward the initial goal.
So rather than attempting this goal "rinse and repeat", I propose you use themes instead.
Themes are great! Rather than constantly setting moving targets for yourself — which, again, subtly imply that you're currently not good enough — themes are like having a personal AI to politely nudge you in the right direction every time to face a decision.
For example, your goal might be to lose 10 pounds by the end of the year. This goal might provide you with an initial boost of motivation, but it's hard to consistently sustain. I mean, if you eat poorly one day, you can always work out harder next time. You can see why this kind of thinking is dangerous.
Rather, a theme like the "Year of Fitness" might actually serve you better.
Whenever you wake up in the morning feeling groggy and lazy, wondering if you should bust out a few sets of push-ups or instead countless YouTube videos, your new theme AI will remind you which decision to make. After all, it's the "Year of Fitness!"
The goal with themes is not to achieve specific, measurable objectives, but to create sustainable behavior change to move you forward. What matters is not the individual data points, but the overall slope of the curve.
"You do not rise to the level of your goals. You fall to the level of your systems." - James Clear, Atomic Habits
Can you guess what my theme this year is? Writing.
Yes, I've committed to publishing this letter weekly, but even more so, I want to become a more prolific writer. But rather than saying "Colin, you're going to, without fail, publish 365 Tweets, 12 essays, and 52 newsletters over the next 12-months, or else" - how about it's the "Year of Writing."
Now, whenever I'm debating whether I should write today, the answer is - it's the "Year of Writing," so hell YAAAS!
There's no pressure to hit a certain word count each day, no feeling of inadequacy — just me trying to be a better writer.
What's your theme?
What are you trying to improve on? With likely more spare time sheltered in your home, what are the habits you'd like to develop, and what theme can reinforce that behavior?
The key, remember, is to focus on the long-term, not the easy defaults of the short-term, and allow the compound interest of actions to pay dividends for years to come.
Good luck out there!
-Colin
---
My Favorite Things this Week
1. Podcast - I really enjoyed this episode of The Knowledge Project with Naval Ravikant. The breadth of subjects he understands deeply amazes me. Honestly, what struck me the most was his conscious effort to run his brain on "debugging mode" to catch himself fantasizes or worrying about future events. Give it a listen.
2. YouTube video - If you don't love The Office, you're no friend of mine, and you might not be able to appreciate this video as much as I do. From John Krasinski's new remote talk-show channel, it's a welcomed relief from the bleakness of my Twitter feed. If you're a Michael Scott fan, you'll dig it.
3. Podcast - A Youtuber I follow, Ali Abdaal, has a not so surprisingly good podcast called Not Overthinking. As someone with a concerning affection for note-taking apps, I really enjoyed this conversation.
---
Quote of the Week
The counterfeit innovator is wildly self-confident. The real one is scared to death.
From The War of Art by Steven Pressfield. Resurfaced with Readwise.